NJStar Communicator is designed as an integrated Chinese, Japanese and Korean (CJK) language tools for Windows. The most known features is the on screen conversion ability to translate Simplified Chinese to Traditional Chinese, and vice versa. It comes with all popular CJK input methods and a CJK code converter. A trial version is available below as free download.
Professional editions
are available with plenty of
NJStar Chinese Opentype Fonts
.
Why NJStar Communicator
NJStar Communicator enables Chinese, Japanese and Korean (CJK) language input, display, print and conversions on your English or other western Windows. There is no need to reboot or install a separate Microsoft Chinese/Japanese/Korean Windows any more!
NJStar Communicator Includes:
NJStar CJK Multilingual Viewer
NJStar Chinese Input Method Editor
NJStar Japanese Input Method Editor
NJStar Korean Input Method Editor
NJStar Universal Code Convertor
NJStar Express Mail - Send CJK message as Picture
NJStar SMTP local server for Express Mail
NJStar Communicator Unique Features:
Use Tone number to limit the Pinyin input candidates (Optional)
Input Tone Pinyin using 'Dai4Diao4' method :Dài Diào Pin Yin
System Requirements:
Windows 10/8/8.1/7/XP/Vista, Win Server 2003/2008/2012
(Mac/Unix/Linux version not available)
50MB hard disk space.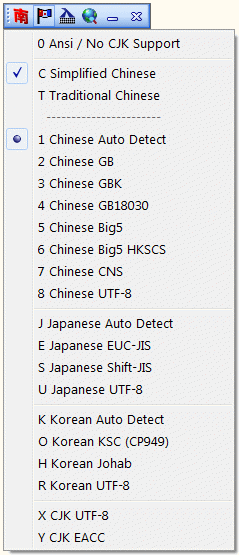 Main Features of NJStar Communicator
View Simplified Chinese website in Traditional
There are half of the Chinese websites in simplified Chinese characters, traditional in another. If you prefer to read only in one of the two, NJStar communicator is here to help you automatically. Please use 'Chinese Auto Traditional' or 'Chinese Auto Simplified' viewer mode.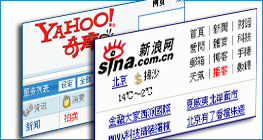 Support over 70,000 Chinese Characters
Chinese language has a profound history and yet new characters are being invented as we speak. Old encoding system fails to accomodate all the CJK characters. Ever had trouble typing out the character in your mind? Worry not. Based on Unicode 6, NJStar Communicator is the one stop solution to all your CJK character input problem.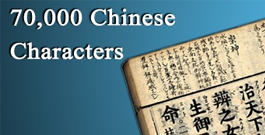 Search/Browse CJK Web Sites
Find useful Chinese, Japanese and Korean resources online for your research project; search with CJK native language characters on Google/Bing/Yahoo search Engine.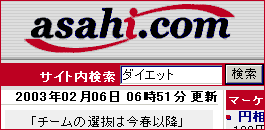 Read & Write CJK anywhere!
Compose Word documents, Excel spreadsheet or anywhere at your command in Japanese, Chinese or Korean language, and Correspond with your clients in Japan, China/Taiwan/Hong Kong and Korea.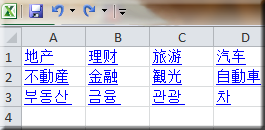 Multiple Input Methods
Being able to understand CJK language is nice, being able to write is better. The art of language will be far less appealing without being able to interact with others. Our software includes multiple input methods built specificly for different sets of Chinese characters such as for simplified Chinese, traditional Chinese and Hongkong Chinese . It is the perfect solution when it comes to Chinese document processing. Chinese IME: Pinyin, Zhuyin, Cantonese, Cangjie, Wubi, Four Corners, etc. Japanese IME: Romaji, etc. Korean IME: Hangul etc.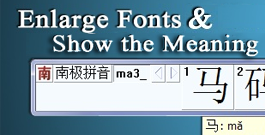 Support Multiple CJK Encodings
Ever had trouble in displaying CJK messages properly in email, or non-Unicode application? It is normally due the difference in encoding standard being applied on the text. NJStar communicator can vasatilely converts the unreadable gibberish back to CJK characters. It saves your time to understand the meaning of orginal CJK text.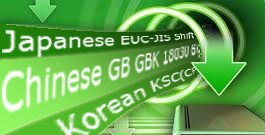 View CJK Audio/Video Title
View Chinese, Japanese and Korean Audio/Video Titles in Winamp, Real-Player, Windows-Media-Player, etc.